Former Akron basketball star Romeo Travis has pleaded guilty to wire fraud and could face jail time.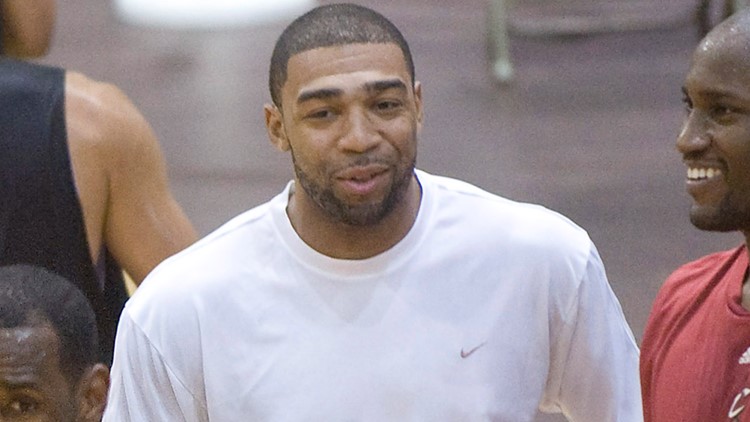 The 38-year-old man was accused of underreporting his total income in order to reduce his tax liability and reduce child support payments.
ACRON, Ohio – formerly St. Vincent St. Mary High School and University of Akron basketball star Romeo Travis pleaded guilty Tuesday to allegations of underreporting earnings in an attempt to lower his tax liability and reduce child support payments.
Travis confessed to federal criminal charges of conspiracy to defraud the United States and conspiracy to commit wire fraud. A sentencing date has yet to be set, but the 38-year-old faces jail time.
According to the U.S. Department of Justice, Travis and his agent altered their basketball contracts with overseas teams, understating his income, before sending those contracts to Travis' taxman. At the same time, Travis illegally reduced the amount that he would have to pay in taxes, as well as child support payments to an unidentified person in Stark County.
A native of Akron, Travis was an outstanding player on St. Vincent St. Mary, where he played alongside LeBron James. James' friendship with Travis, as well as teammates Drew Joyce III, Sian Cotton, and Willie McGee, was the subject of the 2008 documentary More than a Game.
Travis helped the Irish win two OHSAA state championships before following Joyce and his former coach Keith Dambroth to Akron, where he was selected to the Conference All-American twice and was voted the 2007 MAC Player of the Year. Travis averaged 12.2 points and 6.4 rebounds per game over four seasons, and in 2020, the Zips retired his jersey number 24.
After college, Travis' overseas career (where he committed his crimes) took him to Germany, Israel, Croatia, Ukraine, Russia, the Philippines, France, Italy, and Thailand. The Akron Beacon Journal reports that he recently worked as an assistant coach on the St. V, and school president Leo P. Hyland released the following statement after his arrest:
"It has been published in various media that a member of the community of St. Vincent-St. Mary (STVM) has been charged in two legal cases in federal court. This alleged activity has nothing to do with STVM.
"We understand that this is a personal and very sensitive situation and we must respect the rights and privacy of all parties involved. Legal activity continues.
"Accordingly, St. Vincent-St. Mary has no further comment at this time."
After a guilty plea, Judge Christopher A. Boyko allowed Travis to be released on bail pending sentencing, and prosecutors had no objection. He also granted Travis' request to be able to travel outside of Northern Ohio from April 5 to April 9.
News Press Ohio – Latest News:
Columbus Local News || Cleveland Local News || Ohio State News || National News || Money and Economy News || Entertainment News || Tech News || Environment News