Ahavas Sholom Congregation Celebrates Purim with Contests, Parties and Food
Preparing cholent and salad
The Ahavas Sholom Congregation in Bexley hosted a cholent and salad cooking event on March 4 with more than 260 people in attendance.
Seven cholents, seven salads, schnitzel, kugel and desserts were enjoyed by all in attendance, according to the synagogue, where guests voted for their favorite dishes.
Guests Devora and Noah Weprin took first place for their cholent. Second place went to Rabbi Pesach Kovalenko, and third place went to Josh Grashin and Avi Hollander. The best salad was a draw between Miriam Schulman and Lesley Chase.
---
Purim Party Candyland
On March 6, the Ahavas Sholom congregation hosted a Candyland themed Purim party with over 200 people in attendance.
The festivities included a costume contest, a trampoline house, face painting, a candy making workshop, and a lunch of sandwiches, salad, cotton candy, ice cream, and DIY desserts.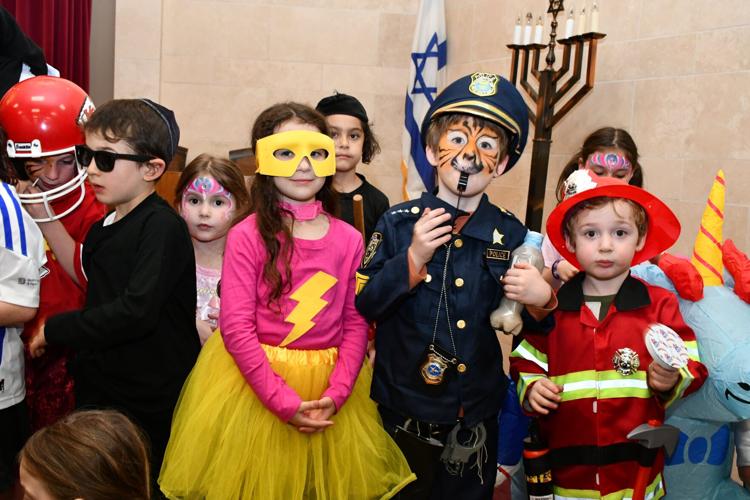 ---
Dinner Seuda
The Ahavas Sholom congregation in Bexley held a seudah on March 7 with more than 120 people in attendance. Beef stew, chicken shawarma, chicken cutlets, beef lomein and salad were served on the table.
The seuda also had a trampoline, a juggler and a cookie decorating station.
News Press Ohio – Latest News:
Columbus Local News || Cleveland Local News || Ohio State News || National News || Money and Economy News || Entertainment News || Tech News || Environment News