Thorath Emet Celebrates 21st Main Event Fundraiser
Bexley's Thorath Emet Congregation held its 21st Annual Main Event gala on March 12, reaching its goal of raising $250,000 for operations and programs.
Rabbi Howard Zak welcomed the 175 participants in the event, linking the celebration to the history of Purim.
"Purim was established as a day of rejoicing and celebration after the defeat of Haman and his cohorts who sought to destroy the Jewish people," Zak wrote in the program for the evening.
"The Megillah tells us that the day after the miraculous triumph of Esther and Mordechai, the Jews celebrated it with a great feast in the company of friends," he said. "They did their job and then celebrated. This is also in some way the theme of our Main Event gala concert. It's time to give thanks and celebrate."
Zak thanked the volunteers, members and sponsors for their support of Torat Emet with donations of time and money. He expressed special thanks to Jay and Jeanie Schottenstein and their family, "whose support for Thorat Emet is unwavering and much appreciated."
The event included kosher meals from Chef Gordon O'Reilly, an open bar, casino-style games, an auction, and live music from Bexley-based blues rock musician Hadden Sayers.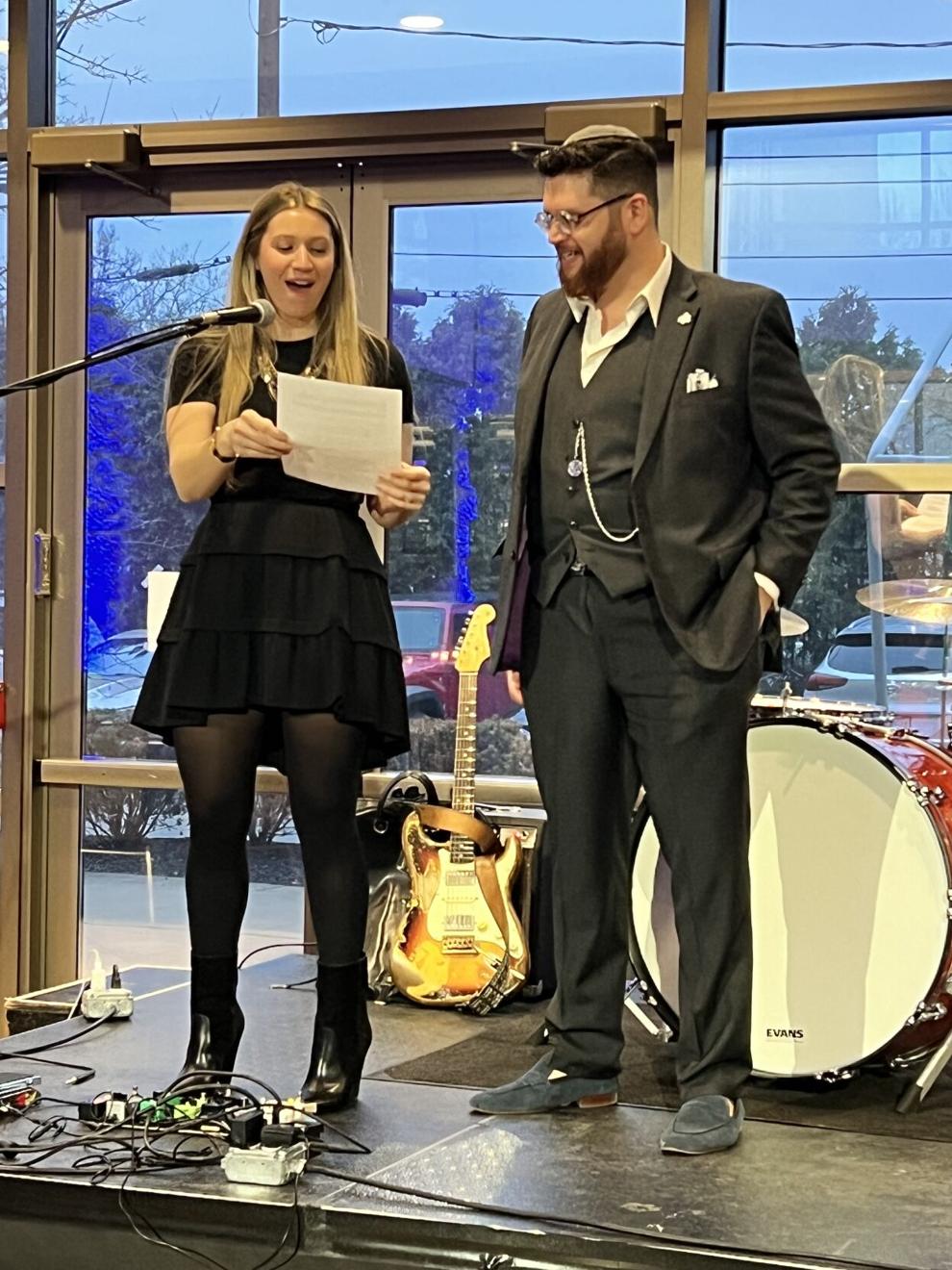 Co-chairs of the event Ariella Nutis and Matan Gutvaks also took the stage to thank the participants.
"Every dollar from the auction and gaming tables today goes directly to Torat Emet," said Gutvaks. "We're thrilled that you've come to help make sure that next year's congregation is as bright as the last."
Congregation president Betsy Lane said she was "so grateful to be in this place, at this time, with these people." She also thanked the event organizers and volunteers.
Columbus Jewish News was the media sponsor of the event.
---
Lara Kretler is a freelance journalist.
News Press Ohio – Latest News:
Columbus Local News || Cleveland Local News || Ohio State News || National News || Money and Economy News || Entertainment News || Tech News || Environment News