Woman wins $180,000 settlement against Minnesota hospital she says she was denied a job because she is deaf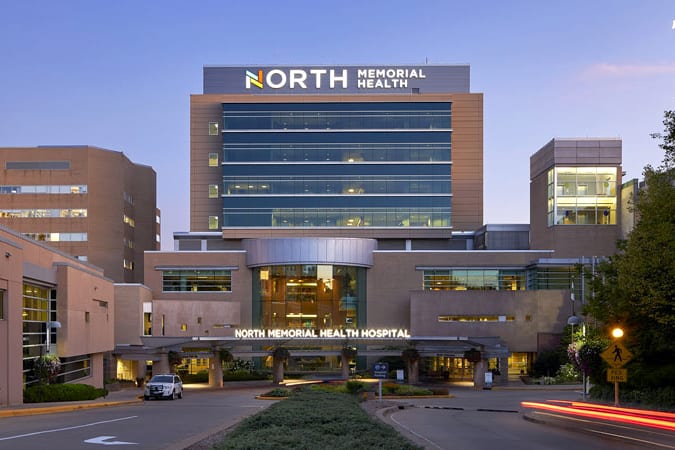 A Minnesota hospital has agreed to pay $180,000 to a woman who said the hospital denied her a job because she was deaf.
Last year, Kayla Vogt filed a federal lawsuit against North Memorial Health in Robbinsdale, alleging she was discriminated against after the hospital found out about her disability.
A spokesman for the hospital could not be contacted Wednesday, but she has repeatedly denied allegations of discrimination.
Vogt said she applied in July 2020 to be a greeter at North Memorial Health. According to the costume, the job required greeting visitors, giving directions, enforcing face mask requirements, and reading a script to check for Covid symptoms.
The lawsuit also stated that the greeters had access to a poster that displayed images related to Covid symptoms that could be used when communicating with hospital visitors.
Vogt interviewed a recruiter as well as the manager of a recruiting firm that North Memorial Health uses to fill temporary positions. According to the lawsuit, her interview with the manager was conducted via a video relay service with an American Sign Language interpreter.
The lawsuit stated that Vogt told the recruiting company that she was deaf. It is noted that she can communicate verbally and in sign language, and also uses hearing aids that help her hear people talking "without any difficulty." The lawsuit stated that Vogt could perform the duties of a greeter.
The manager told Vogt they would need to contact North Memorial Health about her disability, the lawsuit says. Shortly thereafter, the hospital informed the recruiting manager that they would not be able to advance her application, according to the lawsuit. The manager relayed the news to Vogt, the report said.
On Wednesday, a North Memorial Health representative could not be contacted.
The hospital has repeatedly denied the allegations in court documents filed in response to the lawsuit, saying it "did not engage in any alleged illegal employment practices, discriminate against Kayla Vogt, or neglect Vogt."
In court documents, the hospital admitted that it was contacted by a recruiting firm about a candidate who was described as "deaf." The hospital said they were never told the candidate's name and knew nothing of what the manager said to Vogt.
The hospital requested that the claim be dismissed. But on Thursday, he passed a consent decree meaning he would agree to a $180,000 settlement without admitting wrongdoing. In addition, the hospital must review its workplace policies regarding disability discrimination, make any changes that violate the Americans with Disabilities Act of 1990, and educate managers and supervisors on anti-discrimination laws.
The Equal Employment Opportunity Commission, which filed the lawsuit on Vogt's behalf, said it was "pleased" with the decree.
"Unfortunately, some employers continue to discriminate against deaf job seekers based on myths, fears and stereotypes about their ability to do the job because of their disability," said Gregory Gochanour, the agency's attorney.
Vogt spoke about her experience in a 2021 paper at the University of Minnesota College of Continuing and Professional Learning, where she studied integrated behavioral health. She said that she was repeatedly denied a job due to her disability.
Dallas Press News – Latest News:
Dallas Local News || Fort Worth Local News | Texas State News || Crime and Safety News || National news || Business News || Health News