TikTok CEO warns against possible US ban ahead of congressional hearing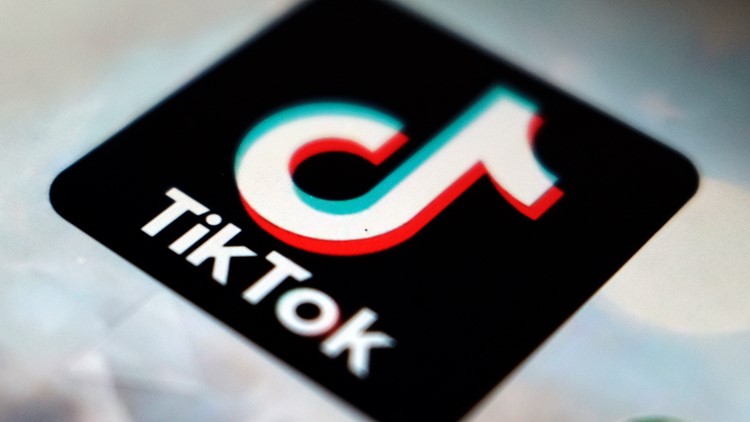 There are now more than 150 million Americans on TikTok, according to the company's CEO.
LONDON, UK — TikTok launched a counterattack on Tuesday amid mounting Western pressure over cybersecurity and disinformation concerns, rolling out updated rules and standards for content as its CEO warned of a possible US ban on the Chinese video-sharing app.
CEO Show Zi Chu is scheduled to speak Thursday to US congressional lawmakers, who will question him about the company's privacy and data security practices, as well as its relationship with the Chinese government.
Chu said in a TikTok video that the hearing "comes at a pivotal moment" for the company, after lawmakers introduced measures that would expand the Biden administration's authority to impose a U.S. ban on the app, which the CEO says is used by more than 150 million Americans. .
"Some politicians are talking about banning TikTok. Now this could take all 150 million of you out of TikTok," said Chu, who was casually dressed in jeans and a blue hoodie against the backdrop of the dome of the US Capitol in Washington.
"I will be testifying before Congress this week about everything we are doing to protect Americans using the app," he said.
The TikTok app has come under fire in the US, Europe, and Asia-Pacific, where a growing number of governments are banning TikTok from devices used for business purposes over concerns that it poses cybersecurity and data privacy risks or could be used to support Beijing. narratives and disinformation.
So far, there is no evidence that this happened or that TikTok handed over user data to the Chinese government, as some of its critics claim.
Norway and the Netherlands warned on Tuesday that apps like TikTok should not be installed on phones issued to government officials, citing both security and intelligence agencies.
Norway's Ministry of Justice said there is a "high risk" if TikTok or Telegram is installed on devices that have access to "internal digital infrastructure or services," without providing further details.
TikTok also introduced updated rules and standards for content and users in a reorganized set of community guidelines that include eight principles to guide content moderation decisions.
"These principles are based on our commitment to protecting human rights and are in line with international legal norms," said Julie de Bayencourt, Global Head of Product Policy at TikTok.
She said TikTok is committed to being fair, protecting human dignity, and balancing freedom of expression with harm prevention.
The rules, effective April 21, have been reworked from the existing TikTok rules with additional details and clarifications.
Among the most significant changes is more information about restrictions on deepfakes, also known as synthetic media, created using artificial intelligence technology. TikTok has been more clear on its policy by saying that all deepfakes or manipulated content that shows realistic scenes must be flagged to indicate they are fake or altered in some way.
TikTok has previously banned deepfakes that mislead viewers about real events and cause harm. Its updated rules state that deepfakes by individuals and young people are also not allowed.
Deepfakes of public figures are acceptable in certain contexts, such as for artistic or educational content, but not for political or commercial support.
AP author Jan M. Olsen from Copenhagen, Denmark contributed.
News Press Ohio – Latest News:
Columbus Local News || Cleveland Local News || Ohio State News || National News || Money and Economy News || Entertainment News || Tech News || Environment News