These are the 5 biggest entertainment stories from Northeast Ohio in 2022.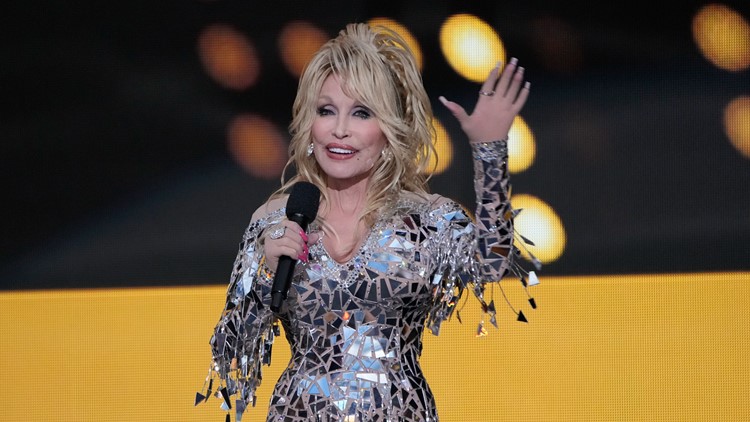 From Dolly Parton to Cedar Point, there have been many stories that have touched our region over the past year.
CLEVELAND. Northeast Ohio has certainly received quite a few headlines throughout 2022, including from the entertainment world.
But which stories captivated people the most last year? Here are the top five articles from WKYC.com about the entertainment industry and how it has affected the region:
5. A new football water park will appear in Canton
As the Canton Pro Football Hall of Fame continues to take shape, officials in December began construction on a 147,000-square-foot indoor water park that will feature a waterslide tower, lazy river, wave pool, zero-entry amusement area , swim-up bar and outdoor entertainment area. Theme .. well, football!
4. Kourtney Kardashian and Travis Barker visit Cleveland Vegan in Lakewood.
Before Barker was scheduled to perform at the Machine Gun Kelly Concert, he and Kardashian walked into a popular coffee shop and received positive reviews for supporting local businesses.
3. Cedar Point announces an adults-only evening event for guests aged 21 and over: Wild Frontier Nights.
This season, one of the most popular amusement parks in the country has introduced a new event to its list. "Wild Frontier Nights" included everything from "hearty flavors from the chef's personal collection of recipes, hand-crafted cocktails you won't be able to taste anywhere else, to live music, dancing, bull riding and fun adults-only events. " All tickets also bought unlimited access to some attractions.
2. Bruno Mars serving shots at a Cleveland bar
Visitors to Rum Runners in the Flats were unexpectedly surprised in July when Bruno Mars stood at the bar serving them drinks. The stunt was part of an apparent SelvaRay promotion, and the pop star earned praise as "the best bartender in Ohio."
1. Rock and Roll Hall of Fame: Dolly Parton will remain a potential 2022 inductee after announcing she's decided to "take her leave."
Music legend Dolly Parton caused shock across the country during the winter when she demanded that her name be removed from the Rock and Roll Hall of Fame nomination process, feeling she "didn't deserve the right." However, the museum subsequently denied her request, praising "her incredible talent as an artist" and "her modesty". Eventually, Parton was elected and attended her induction.
News Press Ohio – Latest News:
Columbus Local News || Cleveland Local News || Ohio State News || National News || Money and Economy News || Entertainment News || Tech News || Environment News