The Ohio Unclaimed Funds Division aims to reunite Ohioans with over $3 billion in unclaimed assets.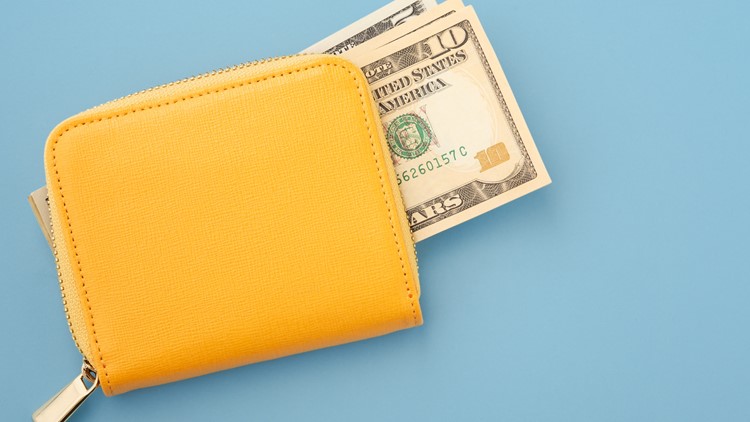 The Ohio Unclaimed Funds Department offers resources to help Ohioans reconnect with money they may not even know they have.
TOLEDO, Ohio — The Ohio Department of Unclaimed Funds tweets frequently — at least twice a week. Despite this frequency, their tweets very few see; According to Twitter analytics, the division's latest post, made on Monday, was seen by just 120 people. He has no likes or retweets.
These numbers may seem surprising, not because Ohioans should necessarily strive to keep an eye on the social media presence of a state government agency, but because this unit can reunite Ohioans with unclaimed funds they may not have even known they were owed. .
According to the Ohio Unclaimed Funds Division, which is part of the Ohio Department of Commerce, Ohio residents are sitting on $3 billion in unclaimed funds.
What is an unclaimed fund?
According to the Ohio Department of Commerce website, when the rightful owner of unclaimed money or other assets cannot be located after a certain period of time, the funds are placed in the Unclaimed Funds Division for safekeeping until the entity can locate the account owner. , or the owner steps forward to claim it.
Unclaimed funds and assets can mean a lot. This may include a rent or utility deposit, an uncashed check, an undelivered share certificate, or an uncashed insurance policy, among other things, according to the Department's website.
How do I know if I have unclaimed funds?
The Ohio Department of Commerce links users to the Missing Money website, which lists unclaimed funds in all 50 US states. Users are prompted to enter either the last name of the individual or the name of the company, in addition to the state in which unclaimed funds are held. To narrow the search, users can enter a name and city, but this is not required.
For example, entering the name "John Doe" in Toledo, Ohio produced 17 results for unclaimed properties, although only three matched exactly; the website will also generate similar results, for example with the same last name but a different first name.
The website also tells you the approximate amount you owe for each claim.
Click here to search for unclaimed funds.
How to get funds?
In order to claim funds, the Ohio Department of Commerce requires you to provide certain documents, such as ID, to prove that you are the legal owner of the asset. Click here for a list of required documents and forms, bearing in mind that different types of claims (owner, co-owner, heir, etc.) require different types of documentation.
You can apply to the Ohio Department of Unclaimed Funds by mail or electronically. Click here for more information on filing a claim.
According to the division's website, it can take up to 120 days for a claim to be processed.
How do I know it's not a scam?
The Ohio Unclaimed Funds Office operates within the Ohio Department of Commerce, which is a state government agency and not a third party.
The Missing Money website is referenced by the Ohio Unclaimed Funds Division and in accordance with their privacy policy, only information is provided that is already provided by participating government unclaimed assets agencies. Missing Money also says that they do not store information manually entered by the user when searching for unclaimed funds.
While the Ohio Department of Commerce has said it intends to reunite Ohioans with unclaimed money, other, less legitimate businesses may try to scam you. Click here for Ohio's Personal Finance Security Tips.
News Press Ohio – Latest News:
Columbus Local News || Cleveland Local News || Ohio State News || National News || Money and Economy News || Entertainment News || Tech News || Environment News