'The airline can't save you': Experts say travelers should now be smarter and have a backup plan before flying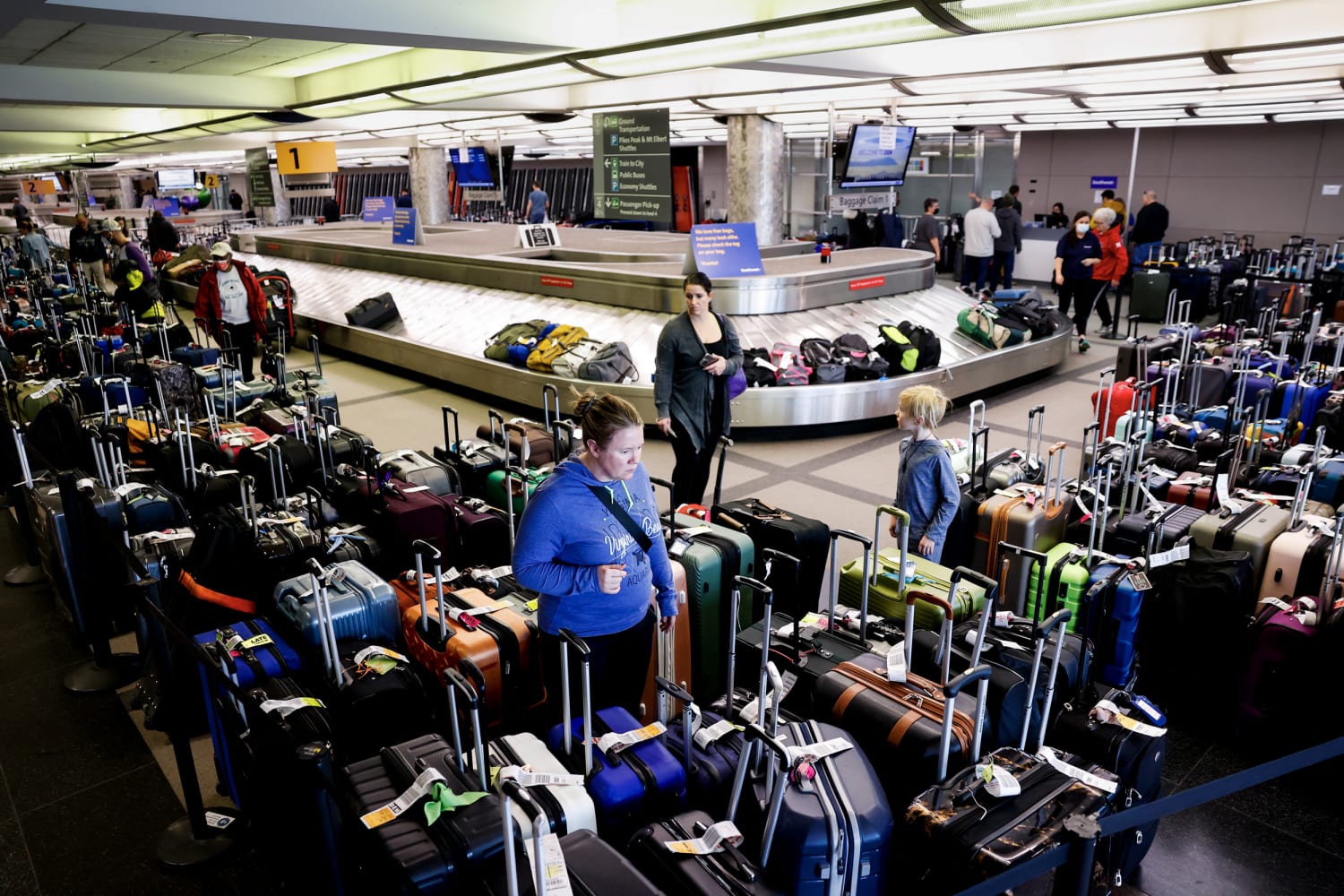 Following an unprecedented wave of U.S. flight cancellations this week, experts and passengers are debating how passengers can best prepare for a route disruption.
While several explanations have been put forward for the chaos that has stranded thousands of passengers over the past few days, most of which were caused by Southwest Airlines and included problems with the weather, staff and technology, experts say there must be one key output. : Passengers can no longer rely on their airline when things go wrong and instead must have the savvy and, if possible, the financial resources to take matters into their own hands.
"The days are gone when you could just take off without a backup plan," said Kathleen Bangs, a former commercial airline pilot and spokesperson for FlightAware, a flight-tracking services company.
First, all travelers should download their airline's digital app or check out sites like Google Flights in case they have to look for an alternative flight, she said. Some airlines, including Southwest, no longer have automatic agreements that allow free rebooking with another airline, she said.
And because of industry consolidation as a whole, fewer planes fly, leaving many passengers with fewer options, said Scott Meyerowitz, executive editor of travel website The Points Guy. It is all the more important to know how to quickly find an alternative in a pinch.
The image of the seemingly endless lines of passengers waiting to meet a rebooking agent should also reinforce the idea that air travelers should be in charge of their own destiny and can do so with a mobile device.
Online rebooking saved passenger Ryan Mitchell. He and his family spent Christmas in Austin, Texas, and intended to fly home to Raleigh, North Carolina on December 26 via Southwest. When their flight was cancelled, he decided to drive to the airport to rebook after failing to reach a Southwest representative by phone, not realizing that a nationwide fiasco was brewing.
By the time he got to the airport around noon, he said in an email, "there was a line of a thousand people."
Immediately, Mitchell said, he began to search his phone for options other than Southwest. He was able to find it on another airline for $350 with a same-day flight.
"Bought it as fast as I could," he said. "Checked the prices a few hours later… anything flying on Monday or Tuesday was in the thousands of dollars."
Southwest said Thursday that customers affected by a flight cancellation or significant delay between Dec. 24 and Jan. 2 can submit receipts for review via email or at Southwest.com. He also posted a link to a refund request form.
Southwest executives said Thursday that anyone whose flight was canceled is eligible for a full refund and that the airline will refund travel expenses, including tickets on other carriers, car rentals, gas, hotels, meals. Southwest considers extenuating circumstances on a case-by-case basis. And the airline will pay for baggage delivery to the customer, whether through FedEx, UPS or, in some cases, on a Southwest aircraft.
In a statement Thursday, the US Department of Transportation said it would use all of its investigative and enforcement powers to hold Southwest accountable if the airline fails to honor its promises to compensate passengers.
But Southwest executives said the refund process could take several weeks.
As such, experts say travelers should also seriously consider allocating additional financial resources in case they need to book a night in a hotel or rent a car.
"What are you going to do if the airline can't save you?" Bangs said. "You must have the financial resources to get a spare ticket on another airline."
If possible, Meyerowitz also recommends keeping a "diverse stock" of frequent flyer points and miles with airlines and hotel suppliers. Some credit cards allow users to easily build up.
"If you have a last-minute funeral, miles can help," he said. "If hotel rooms are outrageously overpriced, points can help. Therefore, everyone should have a reserve fund, but it should be in points and miles."
Bangs said situational awareness is also important. Keep an eye on weather forecasts that may affect your travel plans, as well as what alternative destinations may be within reasonable distance.
She lamented what she called the "learned helplessness" that many passengers face when they arrive at the airport.
"It may seem like you are in hell, but you are not," Bangs said. "You must take the initiative on your behalf."
At least one passenger said she is now completely rethinking her vacation trip. Sallyanne Koontz is stuck in Austin after her Southwest Airlines flight home to Charleston, South Carolina was cancelled. She said she would have already rebooked with another airline but found that ticket prices had become too high despite price caps meant to ease the burden on travelers.
Next year, she said in an email, she will plan differently when it comes to Southwest.
Dallas Press News – Latest News:
Dallas Local News || Fort Worth Local News | Texas State News || Crime and Safety News || National news || Business News || Health News