Oregon Democrats Ready to Give Prisoners the Right to Vote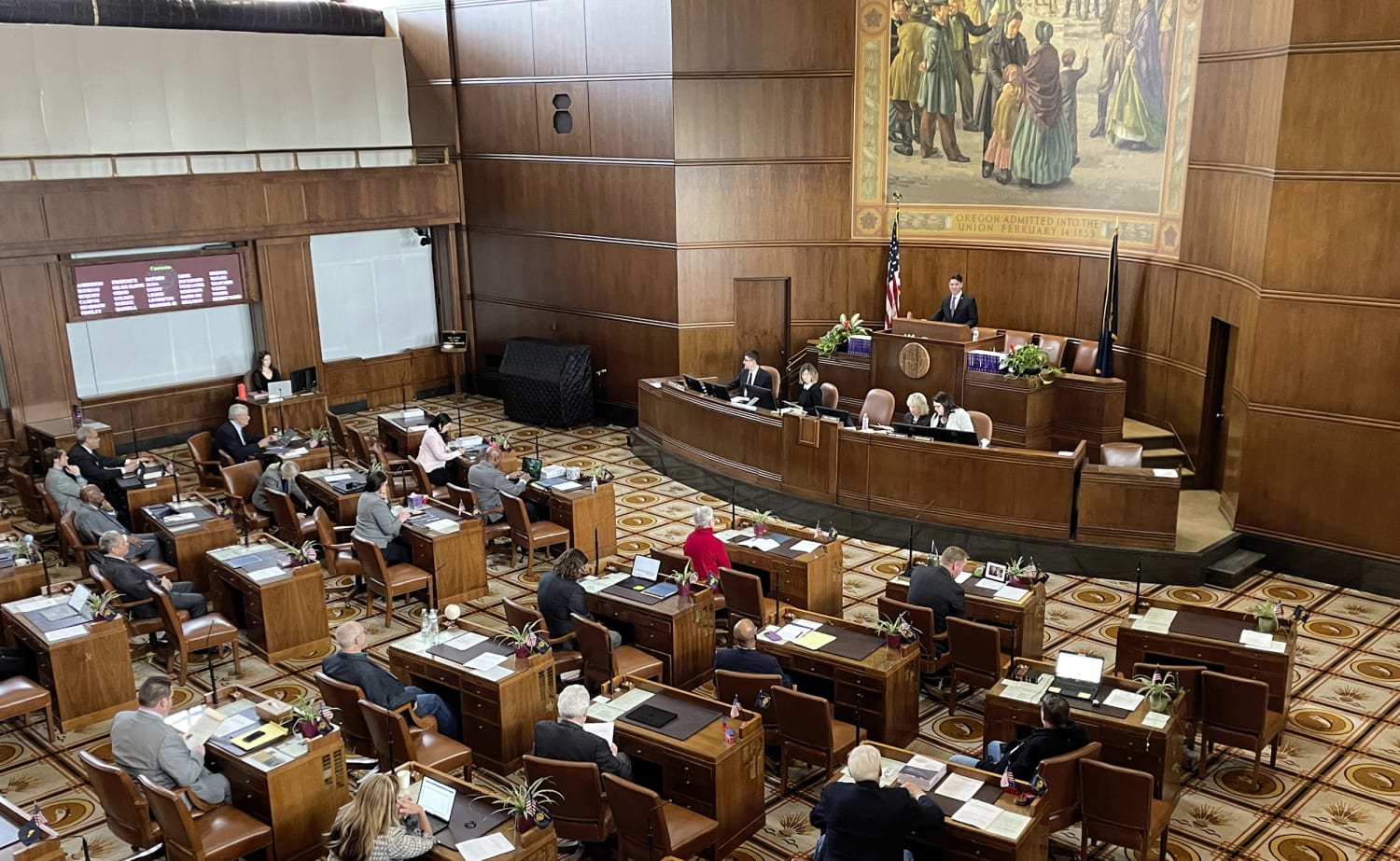 Oregon Democrats have introduced a bill that would allow people incarcerated in the state to vote.
If passed, the bill would make the state only the third in the nation where people can vote while in or out of jail. Criminal justice experts estimate that approximately 12,000 people in Oregon will see their voting rights restored.
Bill SB 579 would allow anyone "incarcerated in jail, prison, or correctional facility" in Oregon to register to vote, renew their voter registration, and vote. Under the bill, a person would be allowed to vote in an election using the address and county in which he or she last resided prior to imprisonment.
Currently, only Maine, Vermont, and Washington, D.C. allow people to vote in custody.
Oregon is currently one of 22 states where people lose the right to vote while incarcerated, but where those rights are automatically restored upon release. In 15 other states, people lose the right to vote while incarcerated but regain it after a certain period of time after being released. In the remaining 11 states, people lose their right to vote indefinitely for certain crimes or must complete additional actions and tasks before the right is restored, according to reviews of state laws by the National Conference of State Legislatures and the American Civil Liberties Union.
Supporters have endorsed the proposed law, saying it restores basic civil rights.
"Voting is an integral part of how we built democracy," State Democratic Senator Sarah Gelser Bluin, one of the bill's main sponsors, said in an interview. "People vote when they are in nursing homes, when they are in hospitals, people have the right to vote when they are being treated for drug and alcohol addiction or mental health problems. We do not condition the right to vote. Once we start making exceptions to this, where do you stop?"
Detractors, however, criticized it for not having an exception for criminals convicted of certain violent crimes.
"Whether it's murder in the first degree, second degree, reckless homicide, assault in the first and second degree, rape, human trafficking – all these categories of convicted criminals – we pretend that they will be good citizens who will be able to realize their right to vote," Republican Sen. Dennis Linticam said during a committee hearing this month on the bill. He also expressed concern that inmates would introduce "a new system of corruption in the penitentiary system where you can buy and sell votes" for goods such as cigarettes.
Other Oregon Republicans torn the bill as "extreme" and "egregious" because it would allow "murderers and rapists to vote".
However, proponents such as Gelzer Bluen point to research showing that ex-prisoners, who find it easier to maintain family and community relationships and reintegrate into society, have much lower rates of recidivism.
"I don't think the lack of voting is a deterrent to crime. I think that [voting] supports people's participation in the life of the community and helps people to participate more actively in the development of the community," she said. "I see no connection between your ballot and the prison sentence."
Democrats have overwhelming majorities in both Oregon legislative houses and control the governor's office, suggesting the bill is likely to pass in the current session. The bill passed through one committee earlier this month, and lawmakers said it was likely to be put to a full vote in both the State Senate and the House of Representatives in the last week of the session, at the end of June (the portion of the session that is being held). for measures such as this one that include fiscal provisions).
Dallas Press News – Latest News:
Dallas Local News || Fort Worth Local News | Texas State News || Crime and Safety News || National news || Business News || Health News