Norfolk Southern backs some new rules after East Palestine disaster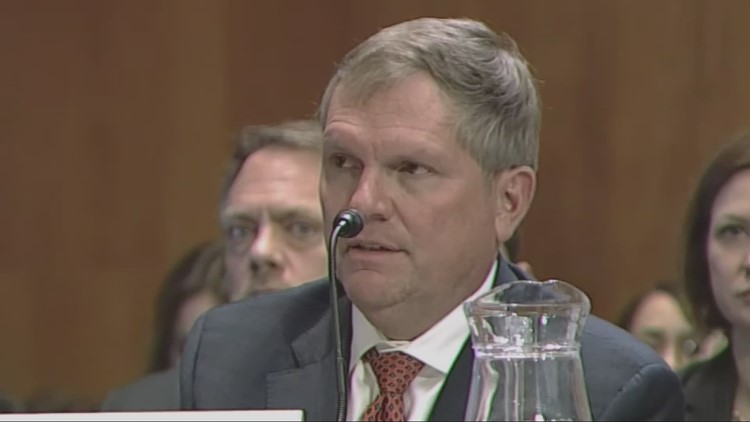 Railroad CEO Alan Shaw is due to testify before the Senate Commerce Committee on Wednesday, along with Ohio Gov. Mike DeWine.
WASHINGTON. Norfolk Southern's CEO is proposing to support parts of a bipartisan US Senate bill to tighten railroad safety rules following last month's derailment of a flammable hazardous materials train on the Ohio-Pennsylvania border.
CEO Alan Shaw is under pressure from senators and federal safety regulators to step up his commitment to safety rules when he appears before the Senate Commerce Committee on Wednesday. Under aggressive questioning by senators earlier this month in a separate hearing, he pledged to voluntarily increase security and sincerely apologized for the derailment that turned life upside down in East Palestine, Ohio. But Shaw did not approve the proposed safety rules under the Railroad Safety Act of 2023.
This time, Shaw said in a prepared statement released Tuesday that Norfolk Southern would "support legislative efforts to improve freight rail safety." But it leaves out several key provisions of the Railroad Safety Act, including increasing fines for violating safety regulations and designating trains carrying flammable gases as highly hazardous.
The show supports railroad law provisions to fund training for emergency crews, revise railroad track inspection rules every three years, and accelerate the phase-out of older tank cars.
Shaw also says there are "areas where we think Congress could go further with safety legislation," including stricter standards for tank car design and technology research that could detect railcar problems.
No one was immediately hurt in the February 3 crash in East Palestine, Ohio, but state and local officials decided to release and burn toxic vinyl chloride from five tank cars, resulting in the evacuation of half of the approximately 5,000 residents. Scenes of smoke billowing over the village, along with reports from residents that they were still suffering from illness, brought high-level attention to rail safety and how hazardous materials are transported.
The Senate Committee on Commerce will also hear National Transportation Safety Council Chair Jennifer Homendy, an organization representing railroads, East Palestine and Ohio Gov. Mike DeWine, and two Ohio senators promoting the Railroad Safety Act, Republican J. D. Vance and Democrat Sherrod Brown.
Both senators were openly critical of Norfolk Southern. Vance, who sits on the Senate Commerce Committee, sent out a memo this week to fellow Republicans on the panel to push them to focus the hearing on new safety rules, including questioning Shaw about whether he supports increasing fines. for security breaches. .
In a memo, Vance suggests asking Shaw if the penalties should be tougher "when the railroad company poisons an entire community".
In the House of Representatives, Republican Bill Johnson, whose district includes East Palestine, and Emilia Strong Sykes, Democrat of Ohio, introduced a separate version of the railroad safety bill.
News Press Ohio – Latest News:
Columbus Local News || Cleveland Local News || Ohio State News || National News || Money and Economy News || Entertainment News || Tech News || Environment News