'Mr. Christmas Bill Hixson of Hixson's Inc. died in Lakewood at the age of 93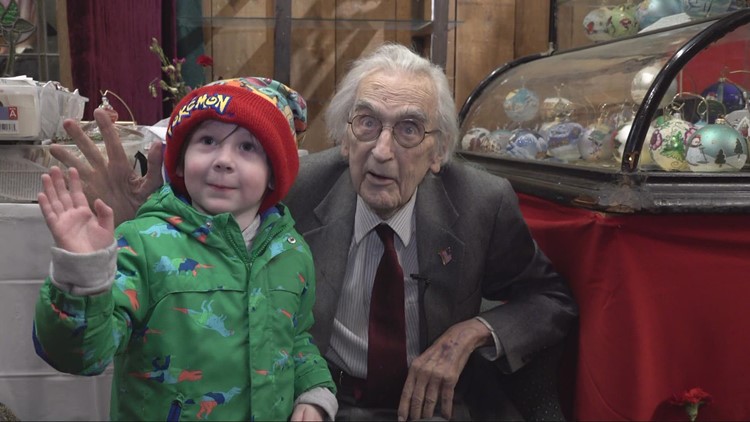 Lakewood, Ohio. Known affectionately as "Mr. Christmas", Bill Hixson of Hixson's Inc. in Lakewood passed away at the age of 93 on Thursday, the store confirmed to Emma Henderson of 3News. According to lakewood watcherhe died peacefully in his home.
Hixson, a major resident of the northeastern Ohio community, first opened his store in 1953 and moved to its current location at 14125 Detroit Avenue in 1959. Hixson's Inc., a year-round company, is renowned for its extensive collection of Christmas decorations, including thousands of Christmas decorations. handmade jewelry imported from all over the world, as well as custom-made pieces by Hickson himself.
"People come here to have a good time," Hickson told Henderson earlier this month. "We rarely have unhappy people, but usually I can convince them. I have some stupid stories to tell them or something."
Hickson also emphasized that he does not sell "things".
"We don't sell things here, we sell memories," he said. "We have children who come here and buy decorations for the Christmas tree; now they bring their children."
News Press Ohio – Latest News:
Columbus Local News || Cleveland Local News || Ohio State News || National News || Money and Economy News || Entertainment News || Tech News || Environment News