Millions of Americans will lose Medicaid coverage next year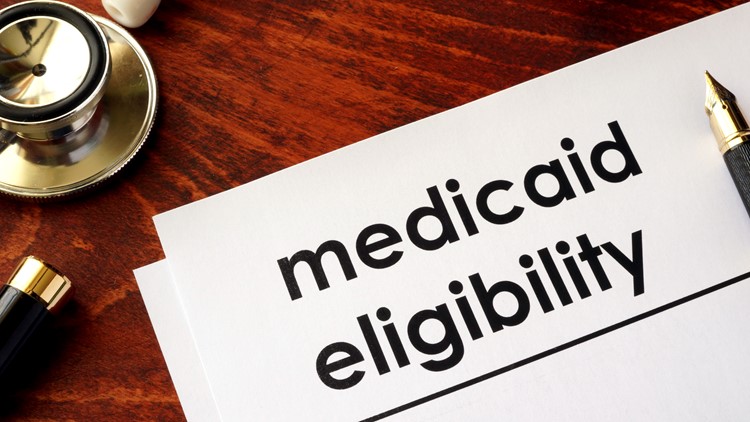 Millions of Americans received Medicaid during the pandemic. Millions are likely to lose it next year.
WASHINGTON — Millions of Americans have received Medicaid during the pandemic. Starting next year, millions are likely to lose it.
A massive spending bill just passed by Congress will allow states to kick some people out of Medicaid starting in April. The administration and several nonprofit health organizations estimate that millions of people will go uninsured.
The Kaiser Family Foundation estimates that between 15 million and 18 million people will lose their Medicaid coverage—or about 1 in 5 people currently enrolled in the program.
"The reality is that millions of people will lose their Medicaid coverage," said Jennifer Tolbert, deputy director of the foundation for Medicaid and the uninsured.
Public health emergency
Since the coronavirus first broke out, enrollment in Medicaid, a health insurance program for low-income people, has increased from 71 million to 90 million people, according to KFF. It's by design: When the administration first declared a public health emergency (PHE), it also banned states from kicking people out of Medicaid.
In a typical year, many people enroll in Medicaid and many leave as their income or circumstances change. States regularly review Medicaid members to make sure they are still eligible and exclude those who do not qualify. The public health emergency has halted this process.
"There are a lot of reasons why people go into and out of Medicaid, but over the last few years, PHE has made it so no one goes off Medicaid," Tolbert said.
The spending bill would allow states to start laying off people from April 1st. Under the proposal, the federal government will also roll back additional funds available to states for additional enrollments over the next year.
Before states cut out Medicaid members, they must verify patients' eligibility and notify people that they are losing coverage. However, it's not uncommon for people who qualify for Medicaid to be excluded from the program due to language barriers or administrative oversight, Tolbert said.
"Perhaps with the annual update, they missed the documentation submission notice or didn't know how to provide documentation," she said.
Supporters have also raised concerns about how states will notify participants if they are removed from the program and what options they have. The effort will be particularly challenging for some of the country's poorest people, who may not have a permanent home address or access to the Internet or phone services to check their status.
When will people lose reach?
The cumulative spending bill allows states to remove people from Medicaid from April 1, but many will likely take longer. The Centers for Medicare and Medicaid recommended that states take a full year to reevaluate all program participants, although states are not required to follow this guide.
"Getting these people out of Medicaid is not going to happen on day one," said Chris Meekins, a Raymond James analyst who follows healthcare. "I expect the red states have already taken steps to identify who they think are most likely to be ineligible and target those people first," he said.
Many people who lose Medicaid will be able to find other health insurance, such as through an employer, the Affordable Care Act market, or, in the case of children, the Children's Health Insurance Program. But about 5 million will remain uninsured – a potentially devastating situation.
"These people have nowhere else to go to get insurance," Tolbert said. "Because they're still eligible for Medicaid…they can't go to the market and get coverage."
Health advocates are urging people who are on Medicaid to make sure their contact information in their accounts is up-to-date and that they check email frequently to monitor their eligibility status as the April 1 date approaches.
The bill also frees up additional funds to pay for more stable health insurance for low-income children by requiring states to keep these children on Medicaid for at least a year after they enroll.
News Press Ohio – Latest News:
Columbus Local News || Cleveland Local News || Ohio State News || National News || Money and Economy News || Entertainment News || Tech News || Environment News