Man linked to University of Idaho killings taken into custody
Law enforcement sources said on Friday that a man was arrested in Pennsylvania for the murder of four University of Idaho students.
Police in Moscow, Idaho, have scheduled a press conference for 1:00 p.m. PT where they are expected to reveal more details about the November murders that stunned the small college town.
The arrest was made in Monroe County in northeastern Pennsylvania, law enforcement sources told NBC News.
Law enforcement sources said a Hyundai Elantra was taken from the man's home in Pennsylvania on Friday. Police in Moscow were looking for a white Hyundai Elantra as possible evidence.
Ethan Chapin, 20, Conway, Washington; Madison Mogen, 21, from Coeur d'Alene, Idaho; Xana Kernodle, 20, from Avondale, Arizona; and Kaylie Gonsalves, 21, of Rathdrum, Idaho, were killed on November 13.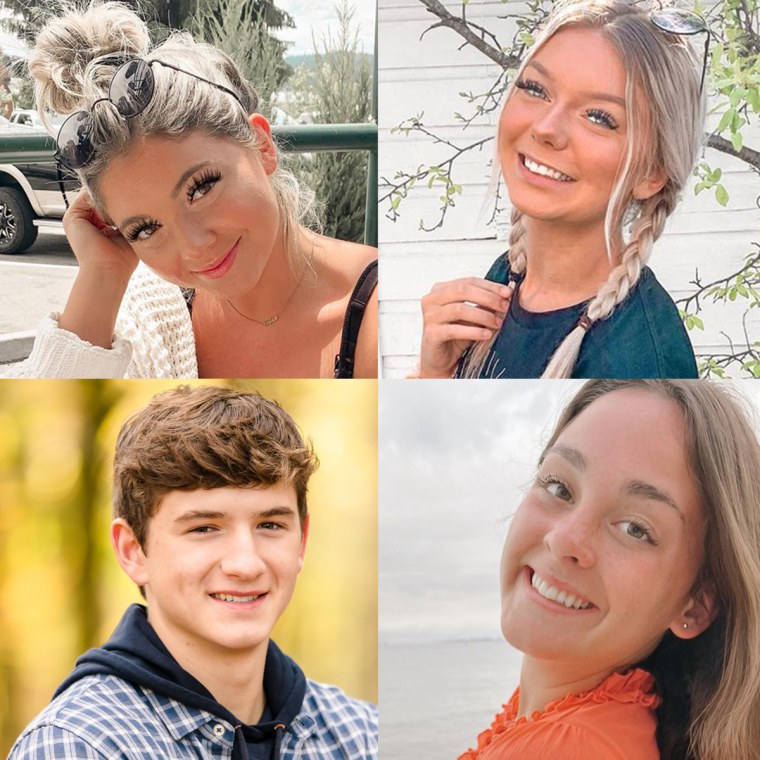 Three of the victims, Gonsalves, Mogen, and Kernodle, lived in the house, investigators said, while Kernodle's boyfriend, Chapin, stayed overnight.
Authorities believe they were killed in the apartment building as they slept, although some had defensive wounds.
The police were also looking for a weapon, presumably a large knife.
Two other roommates were at home at the time of the killings in the early morning of November 13, but police said they were not considered involved in the crime.
Two of them were asleep at the time of the stabbing, and one of their cell phones was used to call emergency services when they woke up later that morning, detectives said.
The investigation was conducted by Moscow police, with dozens of state and federal agents conducting a forensic examination of the scene, which experts say was complicated by the nature of the crime – a quadruple homicide – and the fact that roommates were throwing parties.
After weeks passed without an arrest or the names of persons of interest, the case caught the attention of internet sleuths, prompting police to dismiss the unsubstantiated claims on social media.
Moscow Police Chief James Fry insisted that the case was not frozen.
He also declined to elaborate on the case or the investigators' best leads, telling NBC News last week that the police must protect the integrity of the investigation and also don't want to spoil a potential jury if there is a trial.
"I know it's very frustrating," Fry said. "It upsets family members and [the] communities, but our ultimate goal is to hold someone accountable for these families and for these victims."
The case was initially pursued by mixed reports from the authorities, who first told the public that the "targeted attack" did not pose a lasting threat to the community. But Fry said a few days later that he couldn't tell where the killer or killers might be.
Dallas Press News – Latest News:
Dallas Local News || Fort Worth Local News | Texas State News || Crime and Safety News || National news || Business News || Health News