Judge to consider restarting abortion in Wyoming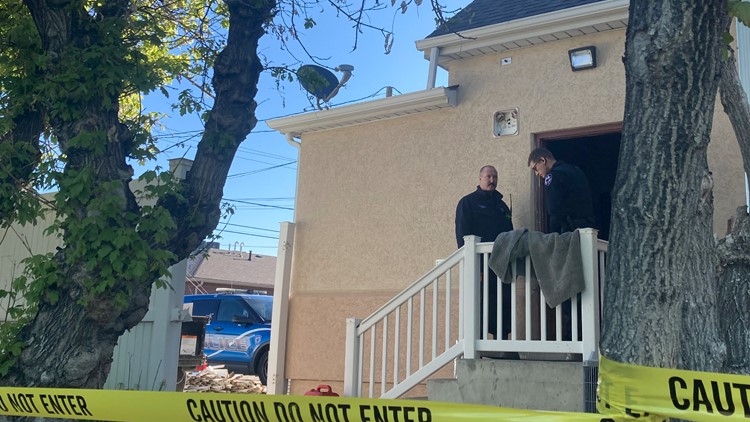 The new sweeping ban argues that abortion is not medical treatment and therefore the state constitution does not cover abortion.
CHEYENNE, Wyoming — A judge will hear arguments Wednesday over whether abortion will be legal in Wyoming, while a sweeping new ban will be challenged in her court.
The ban went into effect Sunday, making abortion illegal in Wyoming, despite earlier rulings by Teton County Circuit Court Judge Melissa Owens, which blocked the earlier ban hours after it went into effect last summer.
Owens will now consider whether to block the new ban while the lawsuit continues.
However, she is not expected to immediately come forward with another new abortion law in Wyoming: the nation's first ban on abortion pills. Abortion rights advocates are also trying to repeal the law, which was signed into law by Republican Gov. Mark Gordon on Friday, but it won't go into effect until July 1.
So far, Owens has been somewhat sympathetic to the two nonprofits, two doctors and two other women who are suing to block Wyoming's broader abortion bans.
In July, Owens found that their fears that the law would harm women and doctors and violate the state constitution might be justified. The state legislators then wrote their new law to try to overcome these objections.
Owens found in her July decision that a 2012 state constitutional amendment guaranteeing the right to make one's own health care decisions could allow abortion.
The new sweeping ban states that abortion is not medical treatment and therefore the amendment does not cover abortions.
Gordon expressed doubts about the new ban, although he allowed it to go into effect without his signature. He said voters should decide on the constitutionality of abortion in Wyoming instead of having the Legislature consider abortion piecemeal, year after year.
There is only one abortion provider in Wyoming, a women's clinic in Jackson, which only provides medical abortions but was forced to stop after a wide state ban went into effect this week.
Wellspring Health Access plans to open a clinic in Casper that will provide surgical and medical abortions. After an arson attack prevented the clinic from opening as planned last summer, organizers hoped to reopen it next month.
News Press Ohio – Latest News:
Columbus Local News || Cleveland Local News || Ohio State News || National News || Money and Economy News || Entertainment News || Tech News || Environment News