How to buy new insurance if you lose Medicaid coverage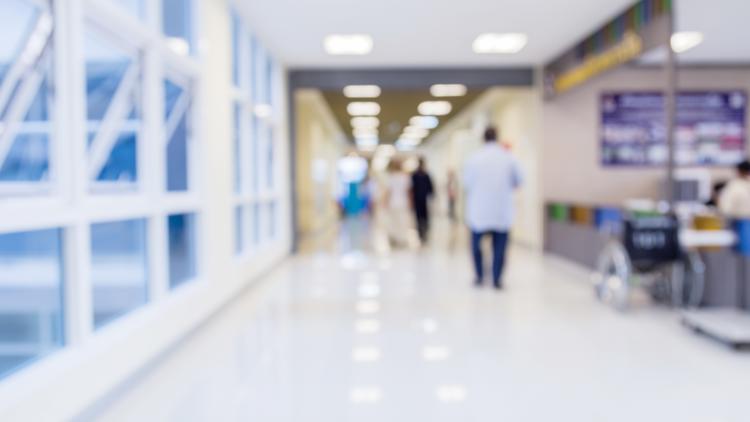 Officials say more than 8 million people will lose their eligibility this year, largely because their incomes have changed.
WASHINGTON. In the coming months, Medicaid coverage will end for millions of Americans, pushing many into unfamiliar territory: the health insurance market.
States will begin removing people from publicly funded plans when they no longer qualify based on income, a process that was suspended shortly after the start of the COVID-19 pandemic.
The timing of these reductions will vary. But all states have insurance markets where people who have lost Medicaid can buy new coverage with subsidies. Some states will even link buyers to a potential new plan.
Buying affordable insurance that covers regular doctors and prescriptions can be intimidating, especially in markets that offer dozens of options and subsidies to help pay for them. Experts say it helps to start this search with a plan. Here's a deeper look at the process.
What's going on with Medicaid?
Nearly 85 million people are covered by the government-funded Medicaid program, which targets low-income people.
Early in the pandemic, the federal government banned states from removing people from Medicaid if they were no longer eligible. This ban will end this spring, and many people on Medicaid will be introduced to the so-called redefinition process for the first time.
States are already testing eligibility. Some, such as Arizona, Arkansas and Idaho, are expected to begin ending coverage for ineligible people in April. Most states will do this in May, June and July.
Federal officials estimate that more than 8 million people will lose their Medicaid eligibility and leave, largely because their income has changed.
Where to get new coverage
Public health insurance markets, created under the Affordable Care Act, are the only places where people can purchase individual insurance with an income-based subsidy. They can be found on the federal government's Health.gov website.
Buyers can also find coverage sold outside of these marketplaces, but this can be risky. For example, short-term plans may exclude coverage for certain things, such as a medical condition someone had prior to enrollment.
Income based subsidies
The cost of any new plan should be one of the first things people look at. Buyers can receive income-based subsidies to help pay monthly fees for plans they purchase from government marketplaces. These subsidies have been increased during the pandemic.
People often don't realize they can get this help, said Jeremy Smith, director of the West Virginia Health Insurance Navigation Program, which helps shoppers find coverage.
"A very large percentage of people can qualify for a plan starting at $0 per month," he said.
Coverage differences
Personal insurance differs from Medicaid in several ways. Some marketplace plans have a large deductible that people must pay before most coverage begins.
Buyers need to understand deductibles and other payments they'll need to make before committing to a plan, Smith said.
Individual insurance also brings hospitals and doctors into networks. Insurance may cover a much smaller portion of the bill for treatment received outside of these networks. Buyers should find out how regular doctors and drugs are charged before enrolling in a new plan.
Individual insurance can also provide people with a wider choice of care. Many doctors do not accept Medicaid, and states can only pay for a limited number of prescriptions.
"People will probably have better access to certain services on the market," said Jennifer Tolbert, a Medicaid expert at the nonprofit Kaiser Family Foundation.
Important steps if you are on Medicaid
Make sure your government program has your current contact information, including postal address, email address, and mobile phone number. They will send notifications if they need more information or if someone is no longer eligible for Medicaid.
"Everyone should get it done by April," said Joshua Brooker, an independent broker in Lancaster, Pennsylvania. "It will make the transition smoother."
Start buying new insurance before your Medicaid coverage ends. Buyers should have enough time to sort through the options.
The goal should be to have new coverage that starts the day after Medicaid ends. This will reduce temporary loss of coverage for regular doctors or essential drugs.
Once buyers register to shop in the insurance marketplace, they have 60 days to find a plan.
Get Help
Asking for help can be a good idea, especially for people who need help determining their next year's income. This is necessary for the calculation of subsidies.
There are several ways people can get help.
States will share the names and contact information of those no longer eligible for Medicaid to their marketplaces. They will also send a letter to Medicaid beneficiaries telling them how to tap into the market, said Kate McEvoy, executive director of the nonprofit National Association of Medicaid Directors.
Some states will go further. Covered California marketplace will enroll people in the applicable health plan and send information to them. These people must then confirm enrollment and pay the first premium to remain covered.
Government marketplaces have navigators like Smith that can help people navigate options and understand potential plans. Government funded navigators can be used for free, but they cannot recommend any particular choice.
Federally qualified medical centers also have counselors who can help people apply.
Independent brokers also help people sort out the options. They will receive a commission, which usually depends on the premium you pay.
The Associated Press Department of Health and Science receives support from the Howard Hughes Medical Institute Science and Education Media Group. AP is solely responsible for all content.
News Press Ohio – Latest News:
Columbus Local News || Cleveland Local News || Ohio State News || National News || Money and Economy News || Entertainment News || Tech News || Environment News