Foot Locker closes over 400 mall stores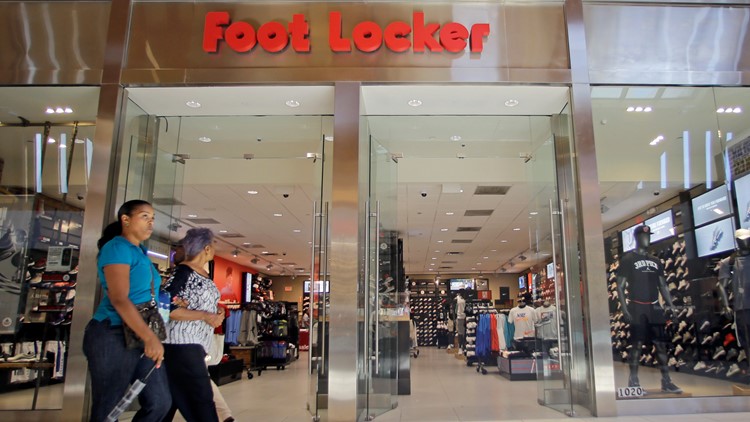 While Foot Locker says it plans to close hundreds of malls, it will also open hundreds of new concept stores.
WASHINGTON. Foot Locker plans to close about 400 underperforming stores by 2026 and about 125 Champs Sports stores in 2023, the company announced on Monday.
The move is part of Foot Locker's new strategic plan, dubbed the Lacing Plan. The executives detailed the strategy, which includes a focus on new concept stores, during an Investor Day presentation hosted by the New York-based company.
Foot Locker currently has approximately 1,300 stores located in malls across North America, and the company expects to close more than 400 by 2026.
"These 400 stores represent almost 10% of our total sales, but they average 800 basis points less than the rest of the chain," said Tony Aversa, senior vice president of global store development, during the presentation.
In addition, 125 "underperforming" Champs Sports gyms will be closed this year. Frank Bracket, Commercial Director of Foot Locker, explained that the closure includes the closure of "non-priority markets and old format stores that are not currently brand expressions."
While Foot Locker is about to close hundreds of malls, the company plans to open hundreds of new concept stores. These include community stores, electronics stores, and so-called game-focused stores.
There are currently about 120 of these new concept locations, and Foot Locker plans to increase this to 400 by 2026.
In total, as of January 2023, Foot Locker had 2,714 stores in 29 countries in North America, Europe, Asia, Australia and New Zealand.
MORE STORE CLOSING: Bed Bath & Beyond closes 149 more stores: see full list
News Press Ohio – Latest News:
Columbus Local News || Cleveland Local News || Ohio State News || National News || Money and Economy News || Entertainment News || Tech News || Environment News