Flu and RSV on the decline, but Covid hospitalizations on the rise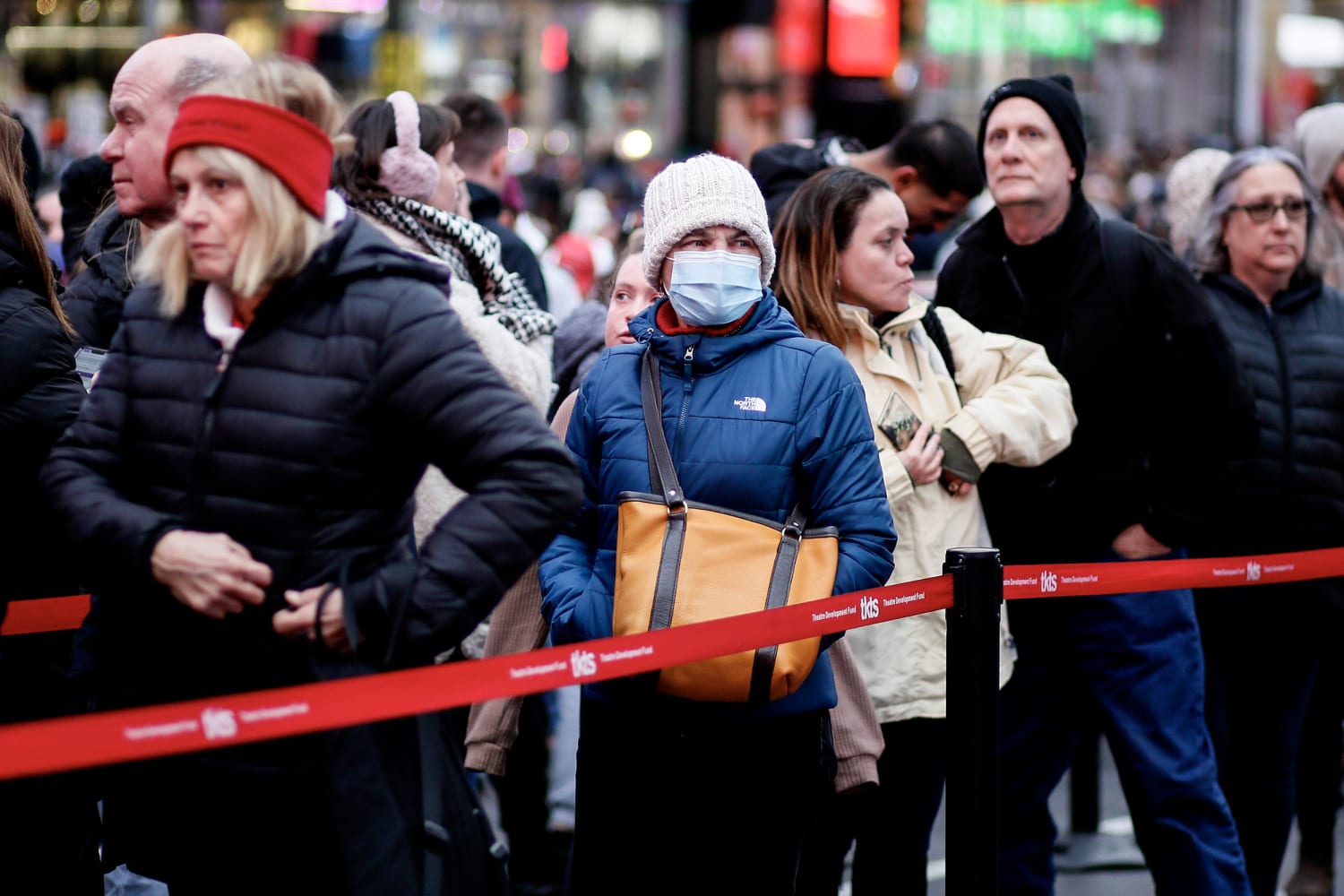 In the United States, hospitalizations due to COVID-19 are on the rise, although hospitalizations for respiratory syncytial virus and influenza continue to decline.
On Friday, the Centers for Disease Control and Prevention said that while influenza is still spreading at high levels, virus activity is declining in "most areas." In the week ending December 24, about 18,800 people were hospitalized with the flu, compared with about 20,700 hospitalizations the week before.
RSV hospitalization rates have dropped significantly from a mid-November peak of 5.1 hospitalizations per 100,000 people. For the week ending December 24, the rate was 0.8 per 100,000 people.
As of Thursday, data from the Department of Health and Human Services showed that pediatric hospital beds across the country, including children hospitalized with Covid, RSV or the flu, were 66% full, up from 69% a week ago.
However, infectious disease experts urge caution. The country just celebrated Thanksgiving and Christmas and will soon be celebrating the New Year, said Dr. William Schaffner, an infectious disease expert at Vanderbilt University Medical Center in Tennessee.
"We expect the flu to at least pick up after all this travel and all this holiday gatherings," he said.
The decline in flu activity could also be the result of holiday reporting delays, Schaffner said.
At least 20 million people in the United States have been infected with the flu this season, according to the CDC. About 13,000 people died. Of the samples reported to the agency, about 83% are the H3N2 strain of influenza A. The rest are H1N1, a different strain of influenza A. Both can cause serious illness.
However, Covid is countering this trend.
On Friday, the seven-day average of daily Covid hospitalizations reached 42,140, ​​up 4.2% from two weeks ago, according to NBC News. The seven-day average of daily ICU admissions also rose to 5,125 per day, more than 9% more than two weeks ago.
However, the number of Covid hospitalizations is not expected to reach the level of last winter, when the original omicron variant, called BA.1, began to spread rapidly, said Dr. Isaac Bogoch, an infectious disease physician at the University of Toronto.
He said the combination of herd immunity – from a previous infection, vaccination, or both – and a number of new variants that appear less virulent made the virus less dangerous this winter.
Even if another new variant, more resistant to vaccines, emerges, Covid still shouldn't cause as much disruption as it has in previous years, he said.
"We hope this will have less and less impact on health systems and communities," Bogoch said.
People can protect themselves by wearing a well-fitting mask and avoiding large, crowded places, Schaffner said.
The CDC recommends up-to-date Covid vaccines for everyone 6 months of age and older, as well as annual flu shots. There is no vaccine for RSV yet.
Dallas Press News – Latest News:
Dallas Local News || Fort Worth Local News | Texas State News || Crime and Safety News || National news || Business News || Health News