Elon Musk is a witness in his failed attempt to privatize Tesla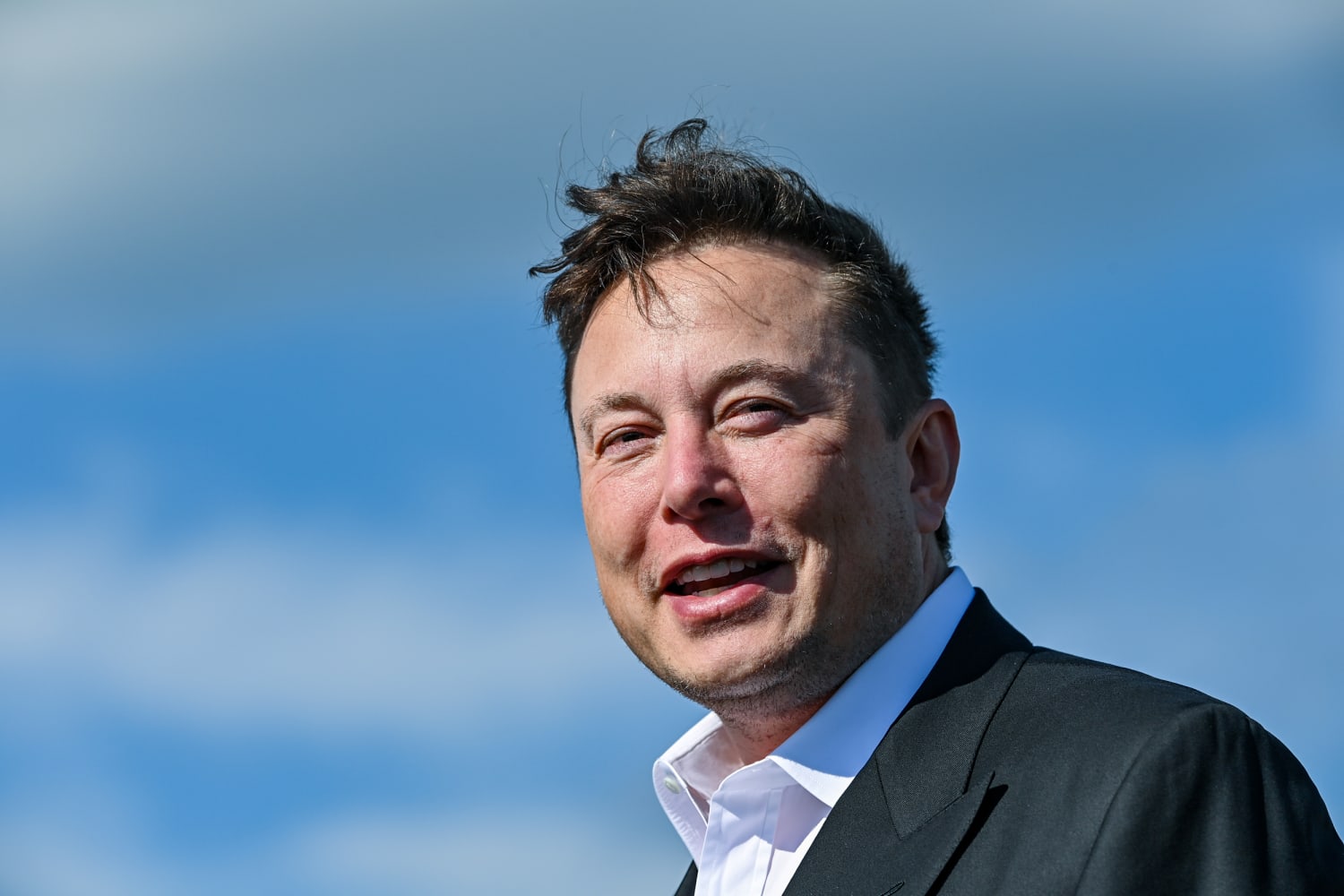 Elon Musk testified in court on Friday at a trial that could decide whether a tweet he sent in 2018 was worth millions of dollars to Tesla investors.
Tesla shareholders are suing the company to recover losses they say they suffered because of Musk's claim that he "secured" the money to take the company private at $420 a share.
On Friday, Musk told a lawyer representing Tesla shareholders that his tweets are true, albeit limited by the number of characters on the social network.
Musk has also claimed that Tesla's share price has not always been what one would expect regarding his tweets, noting that at one point he tweeted that he thought Tesla's share price was too high, just for in order to see the stock rise in price.
"Just because I tweet something doesn't mean people believe it," Musk said.
The trial was delayed before attorney Nicholas Porritt could directly ask Musk about the "funding secured" tweet.
If the buyout plan had eventually come to fruition, the people who owned Tesla shares at the time could have profited from their holdings. But when it became clear that there was no deal, Tesla shares began to decline steadily, which continued into the following year.
On Wednesday, Alex Spiro, an attorney for Musk, Tesla's CEO, called a 2018 tweet a "split-second decision" intended to show that Musk was being transparent about discussions that had taken place with the Saudi Arabian sovereign wealth fund about a potential deal.
"He didn't plan on posting it on Twitter," Spiro said.
Nicholas Porritt, an attorney representing lead plaintiff Glen Littleton, 71, of Kansas City, Missouri, and other shareholders, alleged that Musk deceived them.
"His lies caused ordinary people like Glen Littleton to lose millions and millions of dollars," Porritt said, adding that the tweet also hurt pension funds.
After a break in the trial on Wednesday, Porritt told The Associated Press he hoped to call Musk to the podium on Friday after two other witnesses testified. If the allotted time runs out, Musk will likely testify on Monday, Porritt said.
This isn't the first time Musk has been sued over his Twitter comments. In 2019, he won a libel suit filed by Vernon Unsworth, a diver whom Musk called a "pedophile" on the platform, as Unsworth helped rescue a stranded soccer team from a flooded cave in Thailand.
Musk could not be reached for comment.
The lawsuit is unusual because most shareholder class actions are dismissed or settled. In this case, Musk and his lawyers say they think they can convince the jury that his tweets about Tesla going private again were made in good faith.
Littleton told a nine-member jury in San Francisco that Musk's funding announcement alarmed him. According to his testimony, Littleton purchased an investment in Tesla meant to reward him for his belief that the automaker's shares would eventually be worth much more than the $420 a share Musk claims would be the price at which the company would go private. .
Littleton said he sold most of his holdings to cut losses, but still saw the value of his Tesla portfolio drop by 75%.
Dallas Press News – Latest News:
Dallas Local News || Fort Worth Local News | Texas State News || Crime and Safety News || National news || Business News || Health News