Along with his wife, Queen Consort Camilla, the 74-year-old monarch is due to arrive in Bordeaux at noon on Tuesday, March 28, but their scheduled mode of transport may have been cancelled.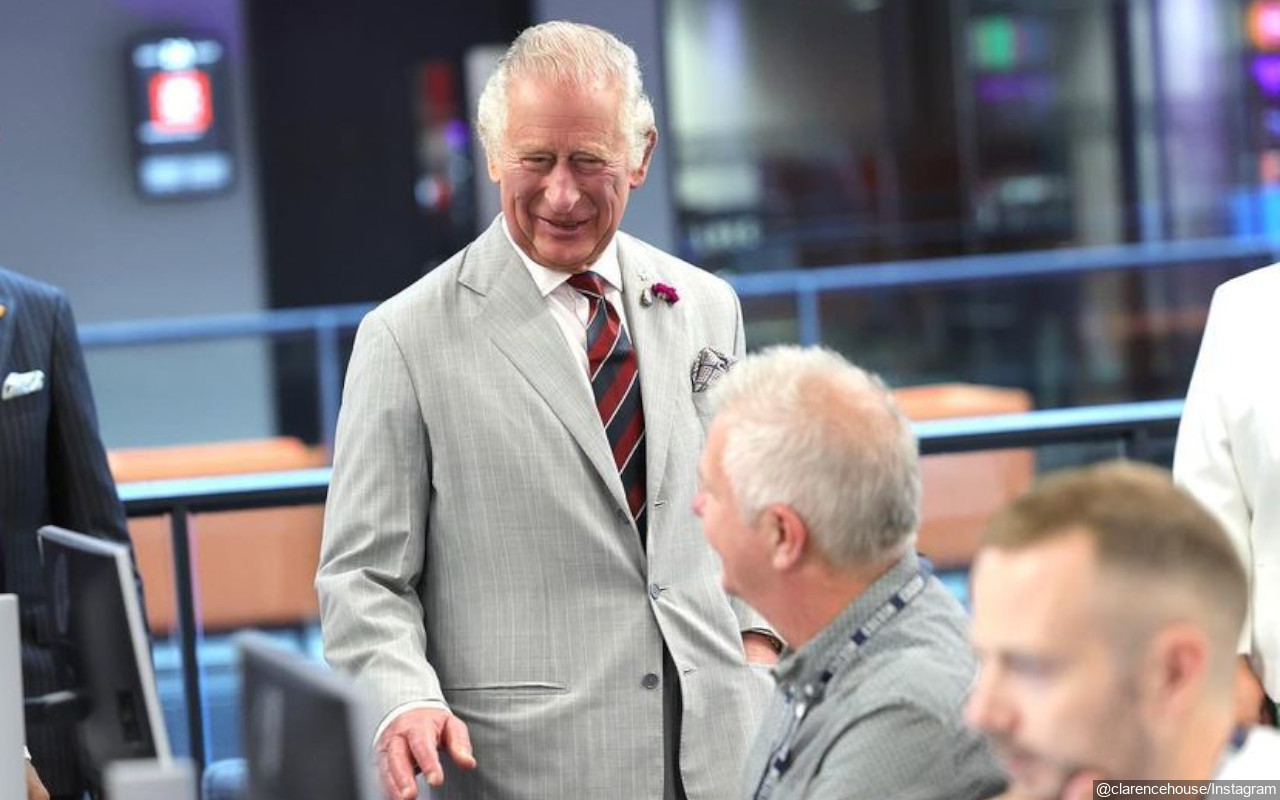 AceShowbiz — King Charles faces protests from demonstrators over pensions during his state visit to France. Together with his wife, Queen Consort Camilla, the 74-year-old British monarch is due to arrive in Bordeaux at noon on Tuesday, March 28, where they were supposed to take a tram from the regional station to the city center.
Their planned mode of transport may have now been abandoned after trade unionists and politicians vowed to disrupt the visit with strikes and riots. Left-wing politician Olivier Besansnot told the French media: "We are going to welcome (Charles) with a good old general strike. We are fighting a battle that will have winners and losers."
Dissenters are outraged that members of the royal family will be in France during a period of intense social unrest caused by President Emmanuel Macron, who caused an uproar last week by raising the retirement age from 62 to 64 without a parliamentary vote. The protesters are set for a banquet with Charles and Camille at Versailles and a trip to the southwestern city of Bordeaux from Sunday to Wednesday, with drivers expected to be among the demonstrators refusing to drive the tram the royals were supposed to use.
Pascal Mesgueni of the French Confederation of Christian Workers' Union told the Sud Ouest (South West) newspaper: "It is almost certain that the king will not be able to take the tram. there will be no controllers and managers – only protesters on the track. The tram will be blocked by cars in front and behind, logistics will be a huge risk. And don't forget the projectile risk… it will be too difficult."
Officials will be monitoring the situation "closely" amid fears for the safety of Charles and Camilla, sources told the Daily Mail, although there is no suggestion that their visit will be cancelled. President Macron, 45, has been criticized as a "republican monarch" in France, where unrest has been raging for a week since he pushed through his pension reform despite massive public opposition to the plan.
A state banquet he planned with Charles at the Palace of Versailles, the home of French kings and queens before the French Revolution of 1789, prompted some protesters to threaten politicians with the guillotine.
News Press Ohio – Latest News:
Columbus Local News || Cleveland Local News || Ohio State News || National News || Money and Economy News || Entertainment News || Tech News || Environment News