Alaskan man misses heart transplant after winter storm cancels flight to Seattle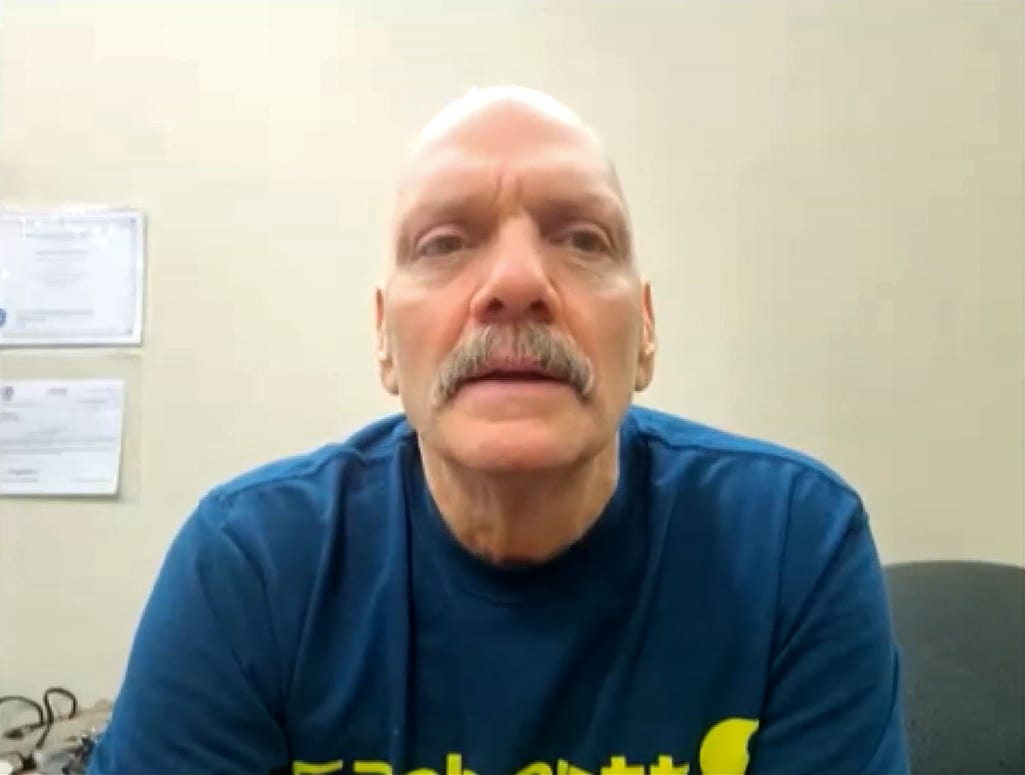 Within eight hours, Patrick Holland went from delight to hope and then to crushing disappointment after a severe winter storm forced him to miss a life-saving heart transplant.
Holland, a father of 7 living in Fairbanks, Alaska, is battling congestive heart failure. After a year of waiting, he was added to the transplant list on December 5, his wife Hayley Holland wrote on her Facebook page, describing his journey. She said he had a flight booked to Seattle for an operation, but they were waiting for a call from doctors at the Heart Institute at UW Medical Center in Montlake to let them know the heart was available.
They received this call last Thursday, the same day that parts of the country were hit by a deadly winter storm.
Patrick Holland, in his 50s, told NBC's King 5 of Seattle that doctors gave him an 8-hour window to get from Fairbanks to the hospital. He immediately headed to the airport and learned that his Alaska Airlines flight had been canceled due to bad weather in Seattle.
Upon hearing his story, the airline immediately put him on the next flight. Patrick Holland told the news station that he had been in the air for four hours when the pilot made the announcement that the plane was headed for Anchorage.
While in Anchorage, three of his flights were canceled and the 8-hour window closed.
"I think I cried more that day than I have in my entire life," he told King 5.
His wife wrote in a Facebook post that because there are so many flights between Fairbanks and Seattle, they didn't think getting to the hospital on time would be a problem. According to her, the missed opportunity to have the operation was devastating.
"Many times his hopes and dreams have risen to startling heights and then left to fall to the bottom of nightmarish proportions, often in the blink of an eye," wrote Hayley Holland.
She said the family is still hopeful that they will receive another call that doctors have found the heart. Meanwhile, Patrick Holland will remain in Washington State, so he is closer to the hospital.
Patrick Holland told King 5 that getting a new heart would give him the chance to live another 10, 20 or even 30 years.
Dallas Press News – Latest News:
Dallas Local News || Fort Worth Local News | Texas State News || Crime and Safety News || National news || Business News || Health News