Al Roker to co-host GO! next week live on 3News in Cleveland!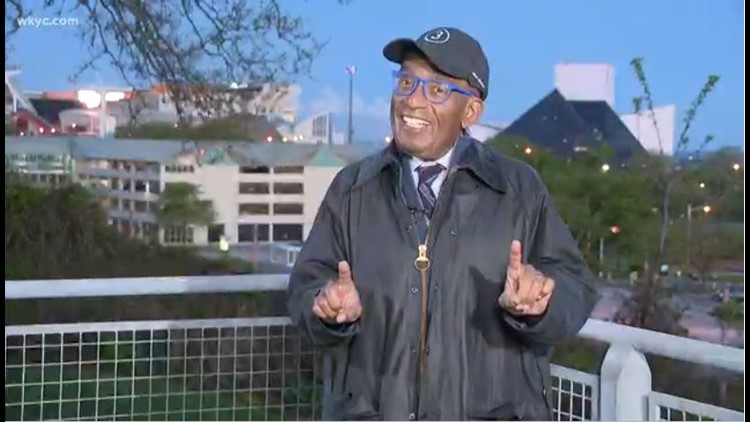 The rocker will live with us here at WKYC Studios in Cleveland at 6am on Thursday, March 30th.
CLEVELAND – It's back in our "neck in the woods"!
We are so happy to announce that our good friend Al Roker from NBC TODAY back in Cleveland next week! He will be joining us live here on 3News to become a co-host GO! morning show at 6 am on Thursday, March 30.
"I haven't seen you all in a while so I'm excited," Rocker said as he made the announcement early Tuesday morning with 3News' Maureen Kyle, Dave Chudovsky and Holly Strano.
Rocker, who worked in Cleveland for the WKYC for five years early in his career, previously said Northeast Ohio was "literally my second home."
During his last visit to us in May 2021, we announced that our radar tower was being renamed in his honor. You can watch the moment in the video below:
You can watch other highlights from Roker's previous visit to Cleveland in the videos below…
Journey Through Memories with Leon Bibb of 3News:
We surprised Rocker with one of his favorite treats from Tommy's in Cleveland Heights:
He also took a close look at the Cleveland theater scene to see what the future holds for Playhouse Square and Karamu House:
And when it comes to the Rocker, you never know what to expect. You can see what we mean in the video below:
SUBSCRIBE: Get the top local and national headlines of the day in your inbox every weekday morning with 3News to GO! Newsletter
Want to be among the first to know the most important local and national news? You can download the free WKYC app and get the latest updates straight to your phone: Android, Apple.
News Press Ohio – Latest News:
Columbus Local News || Cleveland Local News || Ohio State News || National News || Money and Economy News || Entertainment News || Tech News || Environment News