After snow, parts of California are now bracing for rain and flooding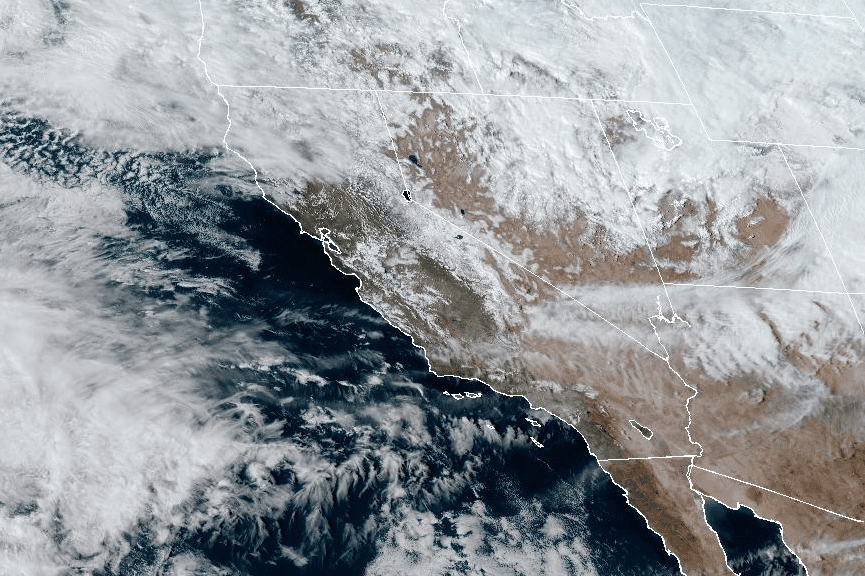 About two weeks after winter storms brought blizzard warnings and several feet of snow in parts of California, officials said warm rain is forecast that could cause flooding.
"The snow will melt soon, and on top of that, we have warm water on top of the snow," Fresno County Emergency Services Director Terry Meiorado said at a press conference Wednesday.
Downtown Fresno will see 3 inches of rain from Thursday evening to Saturday morning, she said, but warm rain and warm temperatures will also cause snow to melt at lower mountain elevations, she said, causing streams to grow rapidly.
The Fresno County Sheriff's Office on Tuesday issued evacuation warnings in the foothills and mountains and told people to be prepared to leave.
Starting Thursday, the "atmospheric river" was expected to affect the western US, according to the National Weather Service.
Winter storm warnings have been issued for parts of California since Thursday, including the Sierra Nevada. Other areas, including Fresno and the Sacramento Valley, will have flood watch on Sunday.
Sequoia and Kings Canyon National Parks, adjacent to each other in the Sierra Nevada, close their entrances due to bad weather. The National Park Service said heavy rain is forecast at altitudes with 12 feet of snow.
"There is a high potential for flooding and severe damage to roads and infrastructure in both the parks and surrounding areas," the park service said in a statement.
Forecasters in the San Francisco Bay Area warned of the risk of significant river flooding from the Santa Cruz Mountains and south to Monterey County.
"Preparations should be completed by the end of the day today," the weather service said on Wednesday.
Further south and closer to the coast, Santa Barbara and San Luis Obispo counties could see 4 inches of rain, according to the Oxnard Weather Service. In some parts of the coast of San Luis Obispo and in the foothills, it could rise up to 8 inches, he said.
In late February, a severe winter storm brought blizzards and snow to the mountains of Southern California, including about 7 feet in parts of the San Bernardino Mountains northeast of Los Angeles.
Heavy snow has isolated some communities and locked some residents in their homes. Wrightwood, a community of 4,700, received about 50 inches of snow, or just over 4 feet, according to the weather service.
Dallas Press News – Latest News:
Dallas Local News || Fort Worth Local News | Texas State News || Crime and Safety News || National news || Business News || Health News