A house in Highland Square in Akron partly collapsed after a fire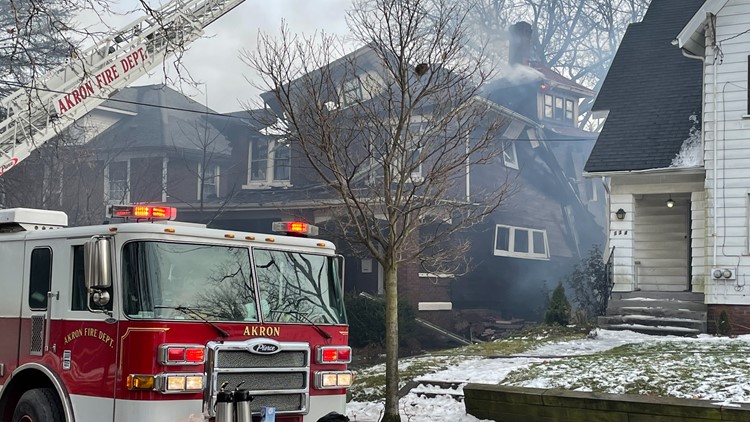 ACRON, Ohio — Authorities are investigating a home fire in Akron Monday morning that caused the building to partially collapse.
Akron Fire Lieutenant Tim Morrison says firefighters were called to the 100 block of Edgerton Road around 10:30 a.m. and found smoke and flames coming from three sides of the building. The owner of the house was wounded and taken to a local hospital, but independently went out onto the porch.
As the fire continued to burn, parts of the building collapsed throughout the day, though Morrison says "more than one initial thing" caused the structure to collapse. Surrounding houses suffered minor damage such as cracked windows and Dominion Energy is currently inspecting the gas pipelines.
The homeowner's brother said the victim was "doing well" after the fire. Nobody else got hurt.
The Akron Fire Department is currently investigating the incident.
News Press Ohio – Latest News:
Columbus Local News || Cleveland Local News || Ohio State News || National News || Money and Economy News || Entertainment News || Tech News || Environment News