A blood trail near the missing Virginia father's car led to a nearby woods, the family said.
The family of a father from Virginia who went missing a few days before Christmas found a trail of blood leading from his abandoned car to a nearby forest, relatives say.
José Guerrero's girlfriend said "large amounts of blood" were also found in the back seat of his abandoned Hyundai two days after he disappeared on Dec. 21 in Woodbridge, 23 miles south of Washington, DC.
First sergeant. Jonathan Perock of the Prince William County Police Department declined to comment on the findings, saying in an email that the agency would release "relevant details as needed" to help with what was previously called an investigation into Guerrero's suspicious disappearance.
"Our message is and continues to be to ask anyone with information to report it," he said.
Guerrero's girlfriend, Sheila Perez, said he didn't say what he planned to do before he left home, but she said Guerrero told her he'd be back in 5-10 minutes.
Perez, who has a 10-month-old baby with Guerrero, said she reported him missing when he didn't return. The family later found his car less than 2 miles from his home, Perez said.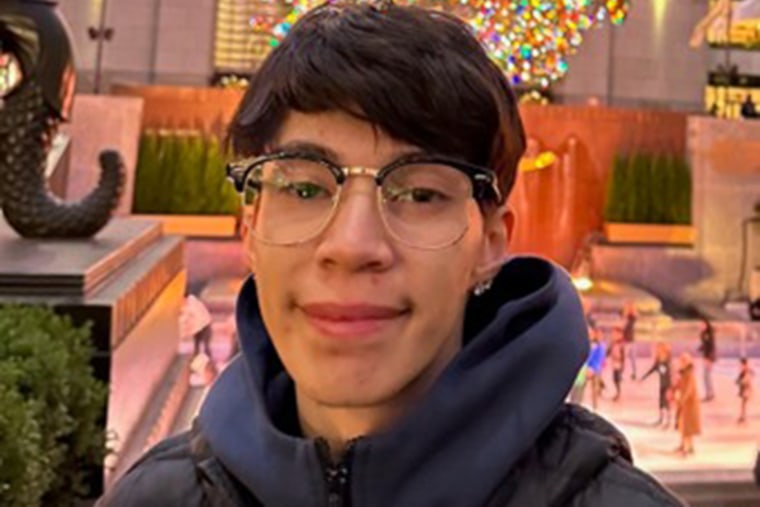 "My son will never do anything or hurt anyone," said Guerrero's mother, Andrea Salgado. "Christmas was not for us. There was no celebration. We mourned for my son."
Perez blamed Prince William County police for not taking her missing person report seriously, accusing authorities of believing he had fled "or some other excuse," she said.
"That's not the point," she said. "This is serious."
In an email, Perock said that when 20-year-old Guerrero was initially reported missing, there was no sign that he was in danger. The situation changed on Friday evening after his car was found and "more information was obtained," Perok said.
"Since then, we have been working on this case non-stop over the weekend and currently," he said. "We have done numerous searches and tracked down numerous leads that did not give him his whereabouts. Now we need information and cooperation, which we did not receive fully from those associated with José.
Those close to Guerrero are also searching the area where his car was found.
Dallas Press News – Latest News:
Dallas Local News || Fort Worth Local News | Texas State News || Crime and Safety News || National news || Business News || Health News